At 33 weeks, your baby enters his or her "finishing period". Baby's organ, skeleton, and body are formed but will need a little more time to finish getting ready to take on the world. By now, baby weighs a good 4 1/2 lbs and measures about 17 inches long. Baby's toenails have completely grown in as well as any hair on baby's head. Baby will have chubby cheeks and facial details are easy to see at 33 weeks since your amniotic fluid is at its highest level right now (provided you are well hydrated before your session and baby is in a good position for viewing).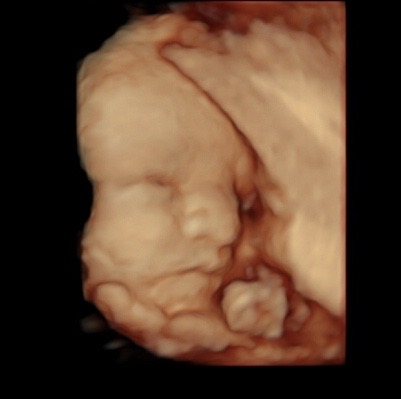 Looking For 3D/4D Ultrasound in Gilbert AZ?
We welcome you to look through our website, go through our packages, view our 3D/4D ultrasound gallery, and visit our studio. Give us a call or schedule online for your 3D/4D ultrasound appointment.